The idea for Weldon was born after my wife Ellen and I had our second child, Finn. We were at a playground in NY, observing the everyday chaos, and realized that while we all want to be our best selves and do what's right for our kids, we're always confronted with new scenarios — and there is no playbook. Everybody wants to be the best parent they can be, but a lot of the information out there seemed to conflict. Most of us seek out mentorship in all aspects of our life — especially the things we care about the most — but oddly enough, when it comes to parenting, many of us just wing it, or accept the casual advice of family and friends, which often comes with an added dose of judgement.
There is obviously no such thing as a perfect parent, but it's been tremendously helpful for us to have a sister (my co-founder, Lynn) who's been a school psychologist for 15 years. She's been an attentive, non-judgemental sounding board for us: offering practical, actionable, evidence-based advice, drawn from her long experience working with teachers, parents and kids. The next thing we knew, our close friends were soliciting her advice too — and before long we asked ourselves whether this was a larger need and how we might make more people like Lynn available to people facing the same challenges. After talking to hundreds of parents, we found our hunch was right: we were not alone.
We also had a unique opportunity to talk to many more helpers like Lynn, people who have dedicated most of their lives to child development: school psychologists, educators, counselors and behaviorists. They spoke to us about their motivation, the work they are doing in their communities, and the challenges the current systems create. They all stressed to us that they were looking for opportunities to give the help they know they can offer, to even more parents and kids.
In the Fall of 2018, we were fortunate to be invited into Human Ventures, a venture fund and startup studio, to build a platform to bring these ideas to fruition, and we formalized as a business in January of 2019. We have a long way to go, but the mission is clear: to help parents with one of life's most profound and rewarding pursuits: Raising Great Children.
Onward,
Mark Burrell, CEO and Co-founder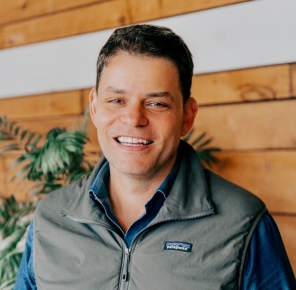 Prior to co-founding Weldon with his sister Lynn, Mark co-founded Tongal, a platform connecting the world's largest community of filmmakers with brands, studios and businesses in need of ideas and content. At Tongal, Mark shaped the community, strategy, marketing, operations and led business development. Mark also spent 8 years in Hollywood, answering phones and getting coffee at ICM, coupled with creative development at Warner Brothers, and running a production company (Half Shell) as a partner. Mark currently lives in NYC, is married to his hometown sweetheart, Ellen, and is raising two wildlings: Grady and Finn. Mark's love and appreciation of show business began at an early age when he was cast as the Tin Man in a 4th grade rendition of The Wizard of Oz where he was asked to sing and perform a dance while wearing a cardboard box and PVC pipes as arms.

Mark Burrell
Co-Founder and CEO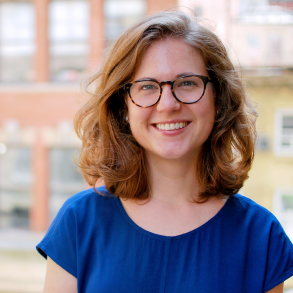 Charlotte Cerf
Head of Community
Charlotte is focused on supporting and growing our amazing community of Providers. Prior to joining the team at Weldon, she was on the customer experience team at Warby Parker and then went on to build a Customer Success team at expense management platform, Abacus. She has also dabbled in the restaurant industry where she was a pastry cook, and the TV/film industry where she was a Production Assistant. She's passionate about the outdoors, no phone zones, transforming miscellaneous items in a refrigerator into a delicious meal, and her pit bull mix, Pasha. When she was a toddler, her love object was a stuffed animal bunny that she liked to keep cool (and lose track of) in the freezer.
Lynn is a School Psychologist in Los Angeles. She holds her Master's degree in Early Childhood Assessment and a Professional Diploma in School Psychology, with certifications in New York, New Jersey and California. Lynn began her career in Clinical Research at some of the top hospitals in the nation (Brigham and Women, Cornell Medical College/New York Presbyterian Hospital), working with heart patients in the area of behavioral health. Through her experience with preschool to young adult populations, Lynn has gained a plethora of experience with social emotional learning, disabilities and behavior analysis while working in both general education and special education programs. Lynn has experience collaborating with parents and other professional multi-disciplinary team members to deliver the most effective and efficient evidence based practices.
Lynn also has extensive experience working with children and families with Learning Disabilities, Autism Spectrum Disorders, Mental Health issues and Executive Functioning disorders. She works with families and children in all settings to improve their self-advocacy skills, increase their self-esteem and resilience. Lynn is passionate about incorporating the child's interests and parent collaboration for successful outcomes. She loves the Beach Cities area but does miss the fall foliage and a good East coast bagel or pizza. In her spare time, Lynn loves exploring California with her toddler son and 170 pound Saint Bernard dog, Wally.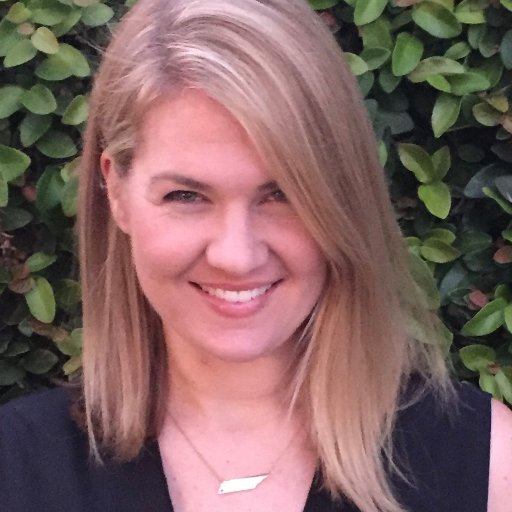 Courtney Bolton
Chief Clinical Officer

In her role as Chief Clinical Officer, Courtney works to ensure all of the advice parents receive from our Weldon Pros is individualized, evidence-based, and ecologically-valid (meaning, it works in real life - not just in a clinic or research center). Courtney holds her Ph.D. in clinical counseling and school psychology and completed her postdoctoral training at the University of California - Los Angeles in the Semel Institute for Neuroscience and Human Behavior working with children, youth, adolescents, young adults and their parents as a postdoctoral scholar and clinical instructor. She started her career in public relations for large consumer, entertainment and technology brands. Courtney has always been a doer and caretaker by nature. As the oldest child of her family, she often helped her mother (unprompted) when her younger brothers needed haircuts or diaper changes. Fortunately, her brother's hair grew quickly and she learned that you don't need an entire bottle of baby powder when changing diapers.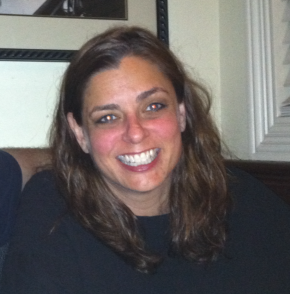 Weldon: what's in a name?
Weldon is the name of the street that Mr. Rogers grew up on. We remember Mr. Rogers fondly as a moral compass, a voice of reason, and as someone who cared deeply about children and the well being of society; so it was fitting to pay tribute to him with the name. He had many memorable quotes, but we love this one in particular: "When I was a boy and I would see scary things in the news," Rogers said to his television neighbors, "...my mother would say to me, 'Look for the helpers. You will always find people who are helping.'"
Our goal as a team and as a business aligns with that mantra. We aim to serve all parents and our helpers to the best of our ability.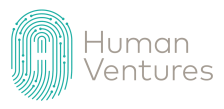 Sign up for parenting tips and tricks from our experts!